Article Stub
This is an article topic in need of expansion!
Please help Waldo Wiki by building this article.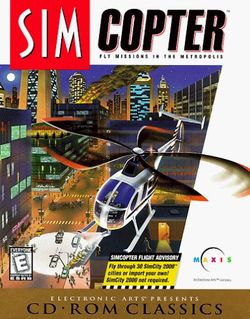 In the 1996 MAXIS computer game, SIM Copter, there is a hidden "Easter Egg" reference to Where's Waldo?. In the hanger, there is a small red "block" in one of the upper windows. If a player places their mouse cursor over it and waits, a message will pop-up saying "You've Found Waldo!!!"